Want to Tweet this newsletter? Click to share with your Twitter community!

"Most people do not really want freedom, because freedom involves responsibility, and most people are frightened of responsibility."

~ Sigmund Freud

The Tao of Now: The Ability to Respond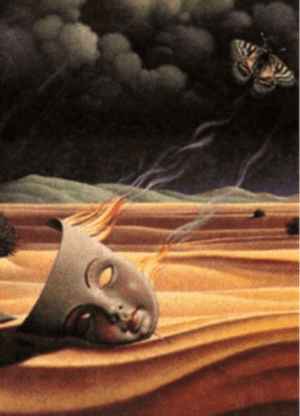 Once, in a public speaking class, a fellow participant told me something extraordinary. I don't remember what I had just finished talking about - all talks were impromptu - but afterwards, when the group facilitator encouraged us to share "brief, positive feedback," this woman said, "You're on the verge of taking responsibility for your life."

I had no idea what she meant.

Response-ability - the ability to respond - is the crux of our collective call now. The global events transpiring in recent months - the coronavirus, the demonstrations against racial discrimination and police brutality - are linked at a higher level, although it's difficult to see on the ground.

The virus is about transmuting fear: deep, endogenous terror. The Black Lives Matter protests are about transmuting anger and rage, primarily at longstanding social injustice.

Yet consider an even more arresting proposition: that our systemic racism towards people of color is an expression of the endogenous fear of facing our own dark side.


"Just Breathe"?
In terms of our health, these emotions are all connected with our ability to breathe. Our lungs store the emotional components of grief - which eventually turns to anger in our body, explains Breathwork pioneer Judith Kravitz. Other parts of the respiratory system, e.g., the solar plexus, store fear, which constricts the ribcage and blocks our joy. Learning how to breathe properly can shift our emotional state instantly, she maintains.

And everything that is emerging - including what comes next, because there's more in the pipeline - is helping us to recognize and open a dialogue around core human issues, and learn how to transform the base emotion each triggers in us into its higher octave.

This is not an easy task.

The instinctive reaction when your blood is boiling is pushback. If someone voices a viewpoint that appears to be "anti-" the issue of the moment, they get slammed for being tone deaf.

What does the beginning of change look like?


Human Race vs. Slow Walk Conversation

Where I live, there's an annual charity footrace known as "The Human Race." That's catchy. Yet when we step it down to a visceral level, we can co-create a conversation that dives deep into the awareness of our innate unity as a single race: human beings. Perhaps we are many-hued for the very opportunity these outer differences afford us: to remember we all share the same biology, if not the same skin color or ethnicity.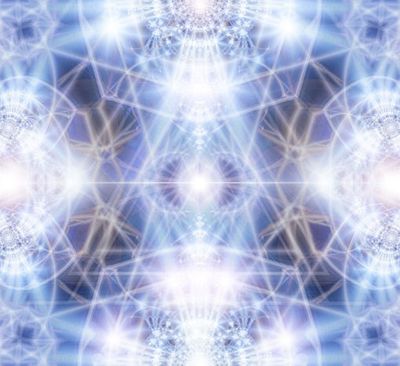 We're familiar with the term "skin-deep", meaning superficial. In the 1985 movie Cocoon (a comedy-drama featuring an ensemble cast of renowned elder actors of the era), 20 peaceful aliens are kept alive for millennia in rock-like cocoons submerged in the ocean, until their compatriots can return to retrieve them. They confide in a local boat captain, who agrees to help. That night, spying on a beautiful female alien, he is stunned to see her remove not just her clothes, but also her skin, revealing a being of pure light.

This is the essence of what's happening now: we are revealing what's "under our skin." Our power lies not in what's hidden, but in what is revealed.

What if our skin is just the first layer of clothes we're wearing? Yes, we appear different - and that makes it easier to distance ourselves from the Other. And when we peel back this surface layer, there is only Light.


Learning to Live This Love

Are we on the verge of taking responsibility for our lives on a global scale? Five courageous ("of the heart") men did so in the midst of the June demonstrations, when a lone white police officer was stranded among an angry mob. The men - three Black, one white, one Dominican, all strangers to one another - linked arms to protect the officer, risking their own lives in the process, because, as one of them stated afterward, "It was the right thing to do."


This is the higher octave of fear, of anger, of feelings of powerlessness: holding one another accountable for our actions, opening a dialogue, educating ourselves about the Other, and recalibrating for a more enlightened, hope-filled response.

Stargazer Li says, "This is a time for us to become articulations and lived expressions of integrity. We are all integral, necessary to making whole. Integrity, by definition, comes from being honest, from being uncorrupted and sound, and from becoming unified and complete.

"This love and valuing is realized and expressed in moment to moment conversation with ourselves, each other, and Life. This is true love realized, among friends, and between brothers and sisters. We're setting out on the journey of learning to live this love."

It's not necessarily an instantaneous shift, though as these five men demonstrated, it can be: just add love. Stir until smooth. And repeat. This is also another meaning of "demonstration": to show how something is done.

In the heart, it is always a new day.

Here are four under 280-character posts. Select one, copy and paste:

(1) What if our skin is just the first layer of clothes we're wearing? We appear different - and that makes it easier to distance ourselves from the Other. Yet when we peel back this surface layer, there is only Light.
http://www.liveyourlight.com/WhatShines.html via @Amara_Rose

(2) Add love. Stir until smooth. And repeat. This is another meaning of "demonstration": to show how something is done.
http://www.liveyourlight.com/WhatShines.html via @LiveYourLight

(3) This is the higher octave of fear, of anger, of feelings of powerlessness: holding one another accountable for our actions, opening a dialogue, learning, and recalibrating for a more enlightened, hope-filled response.
http://www.liveyourlight.com/WhatShines.html by @Amara_Rose

(4) In the heart, it is always a new day.
http://www.liveyourlight.com/WhatShines.html by @LiveYourLight

Thank you! MWAH

Shine On