Want to Tweet this newsletter? Click to share with your Twitter community!

"Every phenomenon of nature was a word - the sign, symbol and pledge of a new, mysterious, inexpressible but all the more intimate union, participation and community of divine energies and ideas."

~ Johann Georg Hamann, 18th century German philosopher

The Tao of Now: High Five
The number 5 figures prominently in my life as both challenge and guide. It also plays a significant role in nature, as the essence of All That Is.

When a plane struck the Pentagon 20 years ago, I wrote, "It is interesting that the attack on the Pentagon made it impossible for U.S. officials to meet in the Department of Defense, the War Room. Our old defenses have been dismantled, big time and instantly.

"Consider, too, that the Pentagon is a five-sided structure. There's a lot of power in five, which configures a star. The Greeks called the fifth element quinta essentia, the pure and concentrated essence, or invisible connector that allows earth, fire, water and air to communicate. As the center of the Native American medicine wheel, five signifies the place of transformational possibilities. Five symbolizes access to the Spirit world in the Mayan tradition. It is a unifying element in Tibetan culture.

"Five is, cross-culturally, a centering and balancing element."


High Five in Soil, Spirit, and Soul

A little over a decade later, I discussed how the pivotal year 2012 was replete with "5" energy, echoing what I send out on 9-1-1:


"Mythematician" Michael Schneider calls five "the flag of life." He writes, "In starfish and flowers, corporate logos and flags, the number five and the amazing regenerative geometry of the pentagon and pentagram star appear in nature and human affairs as a sign of life - the flower of every edible fruit is five-petaled. It is a worldwide symbol of humanity, authority, harmony, beauty and excellence."

Gillian Macbeth Louthan wrote, "The vibration of five is about the universe changing your direction, with your Soul's permission. This change may be an answer to some long forgotten prayer. Allow the currents to take you into a future full of possibilities still hidden from you at this point of seeing."

Daniel Jacob added, "Five is the numerical symbol for action and freedom. This is very much in tandem with the arrival of the Aquarian Age, the symbol of the Water Bearer, pouring forth that which has been contained for (what has seemed like) far too long!"


Mostly Harmless

Now, in 2021, Gillian Macbeth Louthan shares, "Neutralize is the vibration of the number 5 in energy. It is all about the 5 points of man, the gift of being human. Reaching out, reaching within, and seeing what we are really made of. Adding humanity to the celestial equation as an ally in the fight for universal rights.

"We are exhausted body, mind, spirit from all the external and internal fighting. The universe is asking us to use a new thought, a new tool, a new empowerment. Use the powerful vibration of Neutralize in your vocabulary of magical words and prayers. Instead of battling with everything, use the healing balm of Neutralize as the solvent you need. Render that which steals your peace and life as ineffective; render it harmless."


You may recall that in the delightfully irreverent novel, The Hitchhiker's Guide to the Galaxy, Earth is described in the Guide by just two words: "Mostly harmless."

And according to the U.S. Constitution, someone can "take the fifth": invoke the Fifth Amendment by refusing to answer questions that might harm them.

This works in 3D (some of the time). But in evolutionary terms, remaining silent is no longer an option. Five invites and invokes us to act for personal and planetary survival - and this means change.


New Programs, Old Spacesuits

Aluna Joy says, "It is time to acknowledge that truth is not coming from old world platforms anymore, and we need to let them go. The way through this phase is by stepping into our unique frequencies, to follow our heart and not our ego minds.


"It takes a full 20-year cycle to anchor the new sacred energies that began in 2012. We are in the most intense time in this cycle, the center two years, and you are still standing! So celebrate that you have survived this incredible challenge of a lifetime, while inhabiting a clunky, human spacesuit that was uploaded with outdated programs, all during a crucial shift of an age. This is why your human spacesuit is getting such a cage-rattling work out. You have had to reprogram a body while still living in it.

"You have so much surprising wisdom of the ages at your disposal now if you can let go enough to reach it. And you will."

It's time to "take the 5th," out loud with blazing purpose, for the highest good of all. Or as the Eagles sang, "Take it to the limit, one more time!"

Here are four under 280-character posts. Select one, copy and paste:






Thank you! MWAH

Shine On
Bioneers Conference: Emergence in an Emergency. What a difference 30 years makes. When co-founders Kenny Ausubel and Nina Simons created Bioneers in Santa Fe, NM in 1990, they were outliers. Today, the roster of presenters reads like a Who's Who in deep ecology.

Join these and many other renowned worldbridgers for the Bioneer's 2021 virtual conference November 11-13: Gabor Maté (physician and trauma expert), Bill McKibben (founder, 350.org), Maddy Harland (founder, Permaculture Magazine), Eriel Tchekwie Deranger (co-founder and executive director, Indigenous Climate Action).


Transition, Disruption and Opportunity: Make your 11:11 magical by joining this webinar with Mastering Alchemy's Jim Self. November 11, 2021, 5-6:30 pm Pacific time.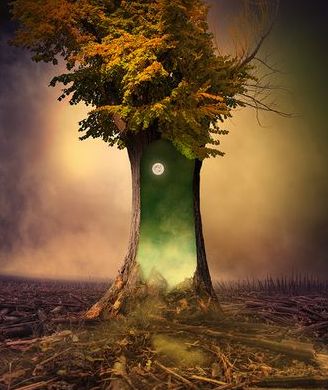 Grounding Gifts for Tumultuous Times. Try one or more of the following practices:

Walk barefoot on sand or grass
Hug a tree (I've felt them hugging me back.)
Sit in a stream and sing; the elemental power is tremendous
Commune with animals, especially "wild" ones such as deer or rabbits.
Dance, outdoors and barefoot
Drink alkaline water
Eat organic as often as possible
Laugh!
November's Partial Lunar Eclipse in Taurus: Salvador Russo offers strategic insights for how this Scorpio transition affects each astrological sign.

Are You Making 2021-derful? Assistance:
Life Crafting: Navigating the wild waters of change? I'm your guide for a smoother ride through the rapids.
Talks and Wisdom Gatherings: Could your business, organization or school benefit from discovering how to integrate spirit into daily life?
Business Alchemy: Need custom content and branding brilliance for your website, blog, or entire marketing campaign? I'll springboard your success.
E-courses: The Inanna Initiations accelerates your evolution seven-fold. Loving Our Lunacy amplifies the feminine frequency.
eBooks: What Shines: Practical Wisdom for Unleashing Your Inner Brilliance: an alchemical nexus for conscious evolution, adapted from the first 7 years of this enewsletter.
Digital download/CD: "What You Need to Know Now - A Road Map for Personal Transformation" guides you on the journey home to yourself.
Wear and Share Your Light: Sweatshirts to shoulder totes, journals to jerseys, baseball caps to bumper stickers. Find all your essentials, emblazoned with the inspirational Live Your Light logo.

Vivify the Vision
Please help sustain and expand this work. You may make ongoing or occasional love offerings online via PayPal's secure server. Simply click on the button below and follow the easy instructions:
Snail-mail preferred? Please send a check or money order (in US dollars) payable to Live Your Light:
Live Your Light
321 South Main Street, Ste. 24
Sebastopol, CA 95472
USA


Thanks for your contribution to our collective evolution!

What Shines is written and produced by Amara Rose for LiveYourLight.com.

To ensure that you receive our monthly newsletter alerts, please add amara@liveyourlight.com to your address book or approved-sender list.

To Subscribe, please go to the What Shines Subscribe page.

To Unsubscribe, please visit the What Shines Unsubscribe page.

If you change your e-mail address, send a message with "Change of E-mail Address" in the subject line, and please include both your old and new e-mail addresses.

Missed an issue? Email me and I will be happy to send it to you as a Word document.

You are welcome to forward this newsletter in its entirety, including copyright information, to anyone you feel would enjoy it.

© Copyright November 2021 by Amara Rose. All Rights Reserved.

Contact information:

Amara Rose
Live Your Light
321 South Main Street, Ste. 24
Sebastopol, CA 95472
USA
amara@liveyourlight.com
1-800-862-0157 Many blessings! Live Your Light!